What to Expect From This Review
City Index is seen by the online trading community as a reliable Forex brokerage. The company's many offerings and services are specialized and tailored to specific trading conditions, thus earning the favour of many traders.
This review looks at these claims through the examination of its facets, products, and its website. It is the aim of this review to give a pointed and informed assessment of City Index's overall capabilities. It is to the hope of the review team that this would help interested parties to decide whether or not they would want to enlist the services of the brokerage.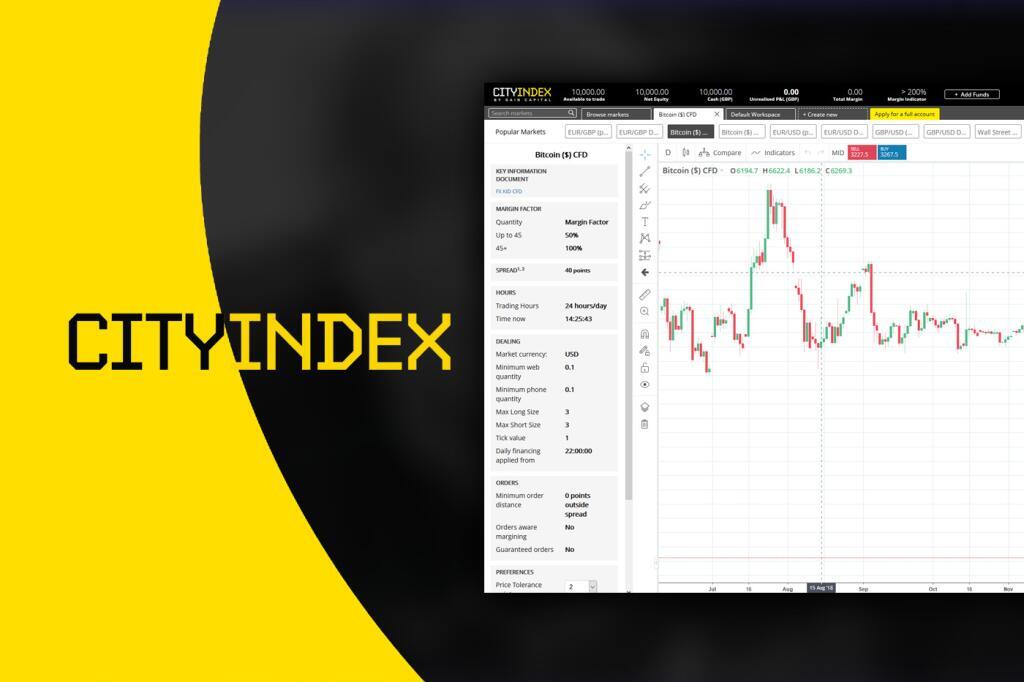 What City Index Offers
The trading face of GAIN Capital UK Limited, City Index is registered in England and Wales and is regulated by the Financial Conduct Authority (FCA). The company offers Spread Betting and trades CFDs, Foreign Exchange pairs, and Bitcoin. The following facets had been observed by the review team:
1. Competitive Fee Structures
The review team had found City Index's minimum initial deposit to be highly competitive. To create an account, a trader must deposit 100 GBP. While appearing to be pricey, the review team had found the deposit to be wholly sufficient as it covers margins for the user's first trade. The amount also gives due protection against losses. Traders who have signed up for City Index are also given access to minimum stakes and bets priced at 50p per point. They are also availed minimum trade for CFDs equivalent to one CFD unit.
2. Commission-Free
The firm's Spread Betting and CFDs offer do not come with commission charges. Such are only charged for shares. Upon a user's application for a loan, leverage may be applied once.
3. Trading Platforms Offered
The review team had noted that City Index had partnered with reputable trading platforms in its attempt to provide its clients favourable trading conditions. In general, the team had observed that these trading platforms can be customized and manipulated to the client's advantage, making them the apt choice for trading Forex and CFDs. City Index's choice of trading platforms are highly-purposeful in that they have the capability of receiving real-time news from trusted major media outlets.
City Index's trading platforms are as follows:
I. Advantage Web Trader Platform
The Advantage Web Trading Platform has customizable browser-based features. The tools offered by the platform are numerous and have been engineered specifically for seasoned and highly-active traders. The platform has the following features:
1. Visual charts that has quick click-response
2. A research segment where information relevant to the trader's activities are filtered
3. Risk management that comes with a Stop Loss Order function
4. Executable trading idea
II. MataTrader 4 (MT4)
Widely-known and widely-used by the entire trading history, MT4 is a trading platform that offers a myriad of trading tools and ultra-tight spreads. An MT4 user is provided with professional charting, highly-customizable indicators, and high-end advisory services.
The review team had found the decision to provide these trading platforms to be smart and highly-beneficial, not only to its clients, but also to the company itself. The efficiency of these software reflect on the image of the company. With the reputation of these platforms preceding them, City Index is able to provide sound trading conditions for their clients.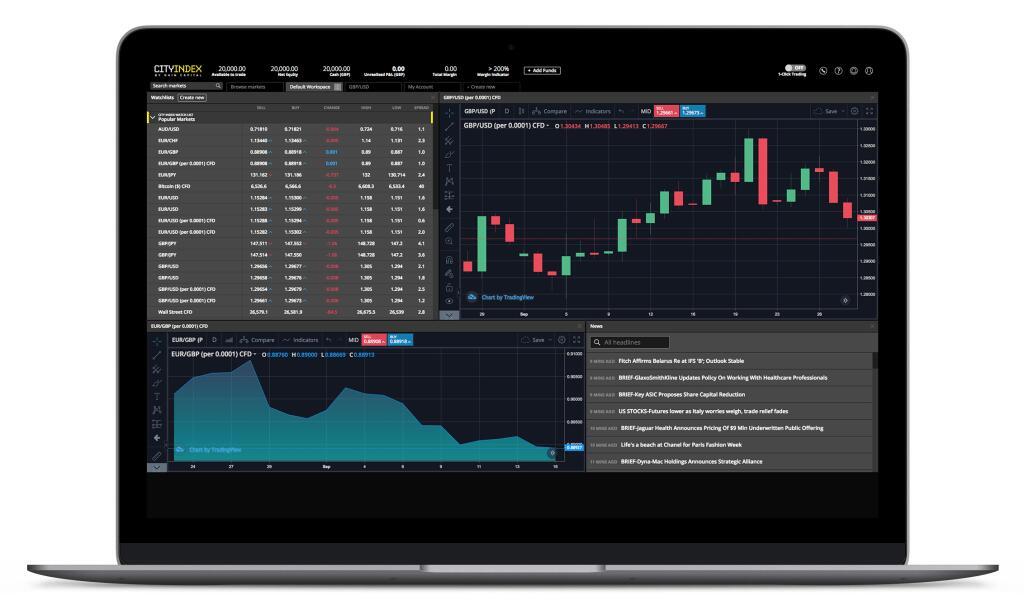 Mobile Application
City Index's mobile application is highly-intuitive with an easy-to-navigate interface, making all the operations performed through it speedy. The City Index mobile app is available for download for both iOS and Android.
Mobile traders are given the chance to do the following:
* Trade unhampered by neither time nor venue.
* Get the most recent economic news from Reuters
* Trade through a number of mobile devices
H2 – City Index: Fund Safety and Security
The firm solidified its fund security through its adherence to stringent regulation and authorization by trustworthy Foreign Exchange regulatory bodies. The brokerage is sanctioned by the Financial Conduct Authority (FCA). In addition, City Index observes the following limitations:
1. Compartmentalized bank accounts thus separating the client's funds from the broker's operational funds
2. A compensation scheme for instances of liquidation
3. Secured withdrawals and free deposits
These limitations ultimately helps keep not only the integrity of the company, but also its client's assets.
City Index Promos
City Index furthers its exciting offers through different, innovative schemes:
1. Refer-a-Friend
The firm's Refer-a-Friend promo provides a bonus to a client upon referral of a friend or an associate.
2. Rebates
A client would be able to earn rebates depending on his or her account balance.
Recommendation
With all the services and offers that City Index provides for its clients, pinning one's trust to it would prove easy. However, taking the word of just one broker review site may not necessarily be wise, despite the detailed discussion of its many capabilities. As this is the case, the reader is advised to perform due diligence to look for further evidence that would prove this literature's claim.