Saxo Bank Forex Broker Overview
Saxo Bank was founded back in 1992 as a privately-owned financial solutions firm. Its head office is currently in Denmark, with leg offices located in 15 countries. These offices are all registered under different juridical regulatory bodies, ensuring that all operations are legal and devoid of any financial anomalies.
The company prides itself for having tight market traction, offering services for both retail and institutional clients from across the world. It also claims to process over one million trading transactions regularly, making it one of the largest and sought-after brokers up to date.
` Subscription with Saxo Bank grants clients several advantages. To mention, this globally regulated broker grants clients access to over 40,000 financial instruments. With diversified asset classes, clients are given a larger selection for portfolio expansion. More so, it enables hedging, a feature rarely practiced within the industry. Together with the platform's sleek interface and authoritative educational materials, novice and advanced traders are guaranteed a seamless and industry-standard trading experience.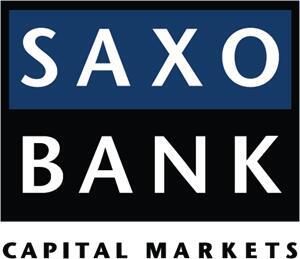 Saxo Bank Account Types
One would find Saxo Bank's account selection decent and generous. As these account works in a tiered structure, clients may upgrade from starting account up to the most advanced.
Classic Account
For a minimum deposit of $10,000, clients may enjoy tight entry prices, while taking advantage of its best-in-class digital service and 24/5 technical and account support.
Platinum Account
To open this account, clients need to deposit a minimum of $200,000. For such amount, tighter spreads and commissions are provided, while up to 30% discount may be utilized. Its features bears similarity with the Classic Account, only that it provides a local-language customer support.
VIP Account
For a minimum deposit of $1,000,000, clients are promised the most premium features, competitive prices, and optimum services. Though some of its offers are similar to the aforementioned accounts, it has an additional bonus of 1:1 SaxoStrats access and all-exclusive invitation.
Trading Platforms
Far from the common practice of using MetaTrader systems for trading, Saxo Bank had developed their own proprietary trading platforms. Various awards bagged by these platforms attest to their optimality and efficacy.
SaxoTraderGO
This allows trading, hedging, and investing in wide array of financial instruments. It operates through browser and mobile.
It offers account assessment and performance analysis and thorough research. It has a large selection of order types and provides margin reports and notifications.
SaxoTraderPRO
It allows direct trading experience from the chart. It provides over 50 technical indicators and operates through advanced algorithmic functions.
It allows users to modify and customize interface. It also provides time and revenue reports and works through a level 2 order book.
Other Features
Saxo Bank impresses its clients for having additional features wired on their platforms. It completely integrates convenience and usability to its mobile application, providing an excellent platform that allows one to manage trades anytime and anywhere.
Trading Tools – Saxo Bank's set of trading tools does not lag behind other brokers as it is composed of instruments that greatly contribute to trading profitability. Market news, economic calendar, and the AutoChartist are provided to serve as reinforcements for research.
Charting – Trading gets even more convenient with Saxo Bank's drawing tools, indicators, and add-ons. These features guarantee precision with charting, all while ensuring that it provides a similar experience just like with the web-based version of the platform.
Synchronization – If one wants to switch from mobile to web, clients only have to sync the current charting to the system of their choice. Upon doing so, users will be able to replicate all charts to multiple platforms.
Customer Service – One can tell that Saxo Bank is a trader-friendly brokerage firm mainly from its wide means of communication. Clients would immediately receive feedbacks and resolutions as this broker has active lines including email, sms, notifications, and telephone.
Conclusion
Though there are aspects that may seem daunting such as the $2000 additional fee for funding requirements, this completely outweighs the advantages that Saxo Bank carries.
Truth be told, most of Saxo Bank's features seem favorable and advantageous. It is also highly-regulated that makes it more deserving of one's investment. Its account types have unique and generous trading conditions, making it one of the ideal platforms to invest in. So if you happen to find all Saxo Bank's service promising, you may visit its site and start your registration.