Pocket Option forex broker review
A click or two on the internet and you'll be flooded with questions from curious traders about the brokerage firm, Pocket Option. The commonly-asked query is about its legitimacy and whether it is an ideal platform to facilitate trading. In this review, we will try to assess if this is a credible broker while thoroughly discussing its overall functionality. To know more about Pocket Option, make sure to read through the whole review.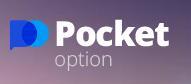 Background
Pocket Option is a foreign exchange broker with binary options and foreign exchange trading as its primary services. Subscription to this company will grant you access to more than 100 different assets all accessible through a web platform or mobile application. This platform was established back in 2017 and operates under Gembell Limited Company in Marshall Islands and PO Trade LTD in Saint Lucia.
Despite being new to the industry, it continuously gains tight market traction through large number of global clients. What made it popular is its unrestricted membership setup, allowing almost anyone to open an account. Reports have it that Pocket Option has a wide margin of profitability, enabling a 95% return of investment. Moreover, clients continue to grow in numbers mainly from the most advantageous features it offers.
Pocket Option Credibility
Online investment projects' high level of risk and a bad decision can wipe out your finances. Thus, it is important to validate the brokerage's credibility. As for Pocket Option, it is safe to say that it is a legitimate company since it filed its name under the International Financial Market Relation Regulation Center (IFMRRC). This means the company abides to all the regulatory standards set by the FMRRC. It also underwent intensive inspection to qualify as a secured broker.
Looking at its credibility, all is intact and deemed safe. The platform itself guarantees a secured trading experience by providing security instruments for accounts like the 2-factor verification and SSL certificate. Traders and investors don't have to worry about slow turnaround since the company ensures a rapid payment method and a quick access for traders anytime, anywhere.
Pocket Option Services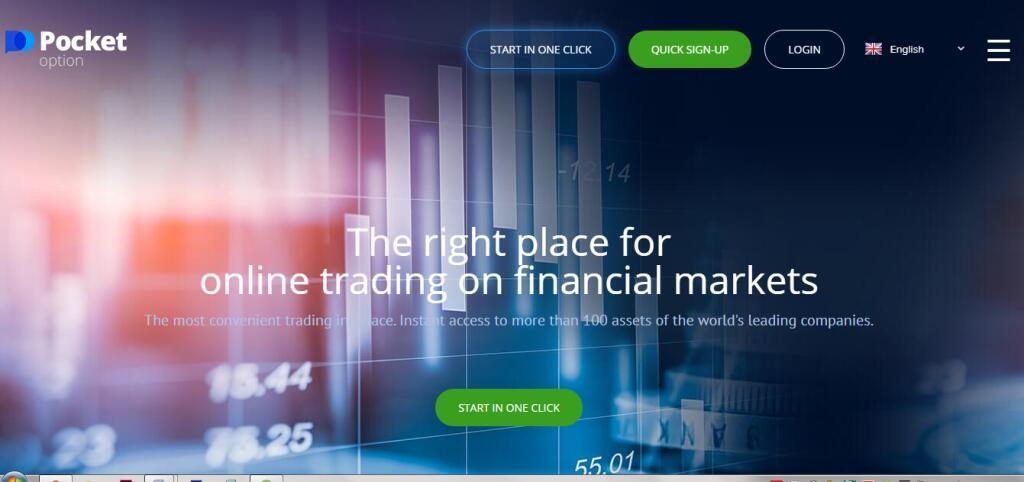 Services are decent all from the fact that it has a wide selection of assets. With currency pairs, cryptocurrencies, commodities, and stocks, larger profit is guaranteed. More so, it is very open that clients are allowed to trade without time restrictions.
If clients are still skeptical over its functions, they may open a trial account with $100,000 mock balance. With a demo account, you can personally experience trading using the platform and assess whether the system fits your trading preferences. This came to be one of the platform's most favorable features since it saves clients a lot of finances should they find Pocket Option's interface and features undesirable. Opening a demo account is free and does not solicit hidden charges.
Moving to the best part, Pocket Option has interesting bonuses and incentives. It gives generous bonuses to anyone who will increase their deposit or upgrade their account balance. Furthermore, another bonus is given to anyone who will trade real money. The rule is easy, the larger the money, the higher the bonus.
Adding excitement to its already-excellent trading conditions, traders can also engage in social trading and contests. The former works the same way as a social platform where traders can freely examine winning trading structures and follow successful traders. With the latter, traders can participate in tournaments using either demo or official account.
Account Types
Pocket Option is as straightforward as it can get since it leaves clients with only two account types- demo account and live account. This may appear to be a disadvantage since majority of brokers provide larger options when it comes to accounts. However, you don't want to miss the catch of opening a live account for only $50- a trader-friendly charge far from the expensive offers of other brokers.
For a minimum deposit of $50, clients may enjoy the following:
Flexible platform compatible to any operating system
Comprehensive and advanced charting
Free technical and fundamental analysis tools
Multiple charting functions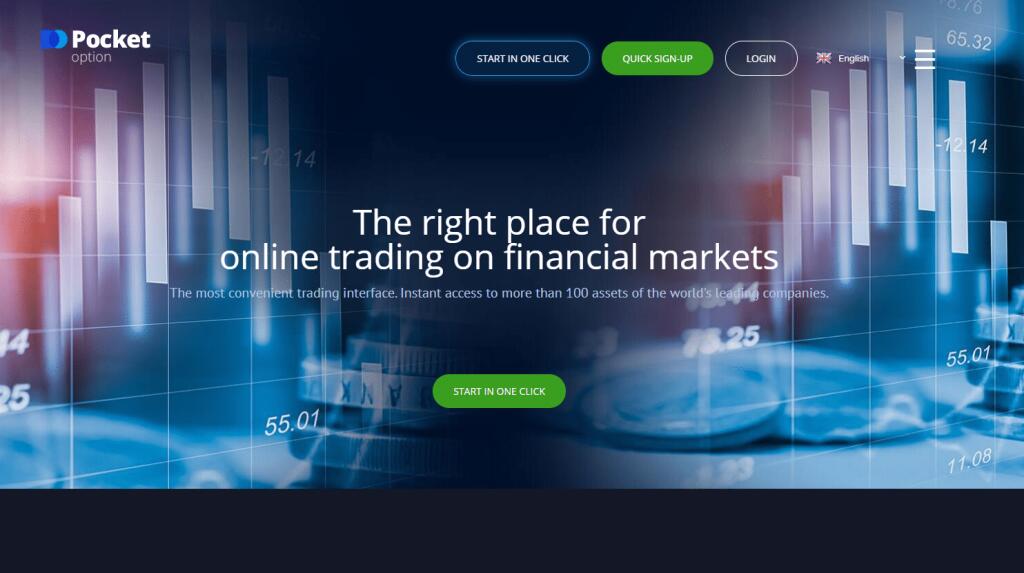 Withdrawal and Deposit
A comprehensive guide regarding deposit and withdrawal methods is available on Pocket Option's official website. It bears a hassle-free method of finance-based transactions since there are multiple ways to place withdrawal and deposit orders.
Both transactions can be made through any of the following:
debit
credit card
electronic wallets
bank wires (Skrill and Neteller)
Pocket Options had also wired its system to accepting cryptocurrency-based transactions
For every withdrawal, you will be charged $10. As for deposit, a minimum charge of $50 is required from the client. What's good about this broker is it does not charge on commissions contrary to what most brokers do. Have this aspect checked as this will greatly contribute to your own trading experience.
Conclusion
Wrapping up, Pocket Option is decent when it comes to services – desirable even. This review finds the brokerage company an ideal platform in terms of available assets. Wide asset options allow traders to expand their trading profile and rake in larger profits.
More so, what makes Pocket Option a viable platform above all is its exciting bonuses, is its good initiative to keep the interest of traders. Its comprehensive interface is clean and intuitive and it holds the same feel across different versions. This review highly recommends this platform for traders- a platform capable of fulfilling the promise profitability.