The OANDA Corporation, a US-based financial institution, has been in service for more than twenty years already. Starting from the year it was established, it grew into a reputable service provider, and it now prides itself for having tight market traction. Currently, it offers some of the most generous conditions in Foreign Exchange, indexes, commodities, and even Contract for Differences.
Having been established back in 1996, OANDA is considered one of the pioneers of the financial industry. During the early years of its operations, it initially offered access to spot trading. But this structure was abolished by the company in exchange of live trading. Presently, it offers over 120 trading instruments including corporate FX services, currency management solutions, and data on exchange rates that are proven beneficial for international enterprises.
The company's main headquarter is located in the United States, and it has a number of leg offices including those in Tokyo and London. With its multi-jurisdictional structure constituted of eight global financial centers, it has attained a specific level of legitimacy by acquiring licenses from the United States, United Kingdom, Canada, Japan, Singapore, and Australia.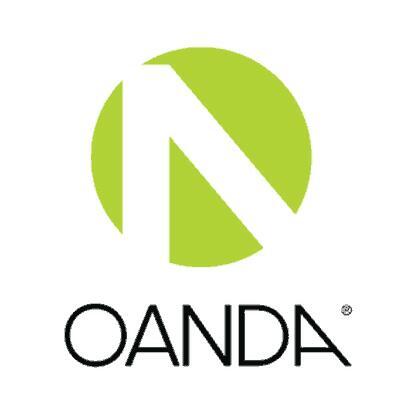 OANDA Account Selection
Far from the usual selection of three to five accounts, OANDA only offers one Standard version. Its unrestricted minimum deposit may come advantageous for those clients with small capital. Its maximum leverage may also be utilized according to which subsidiary a client had opened an account in. To say, OANDA Australia Pty Ltd grants the most generous leverage, while its office in UK allows a tax-free spread betting sub-account. But for clients who might want to go for other options, margin requirements are disclosed on every subsidiary's website.
While trading conditions vary among OANDA subsidiaries, all of them share the same conditions for their premium account which can be opened for a minimum deposit of $20,000. However, the offers are similar compared to the Standard version, only that the premium account comes with an account manager and limitless free wire transfers. Another minimal setback that this has is the absence of a swap-free Islamic account for clients who comply to the Sharia Law.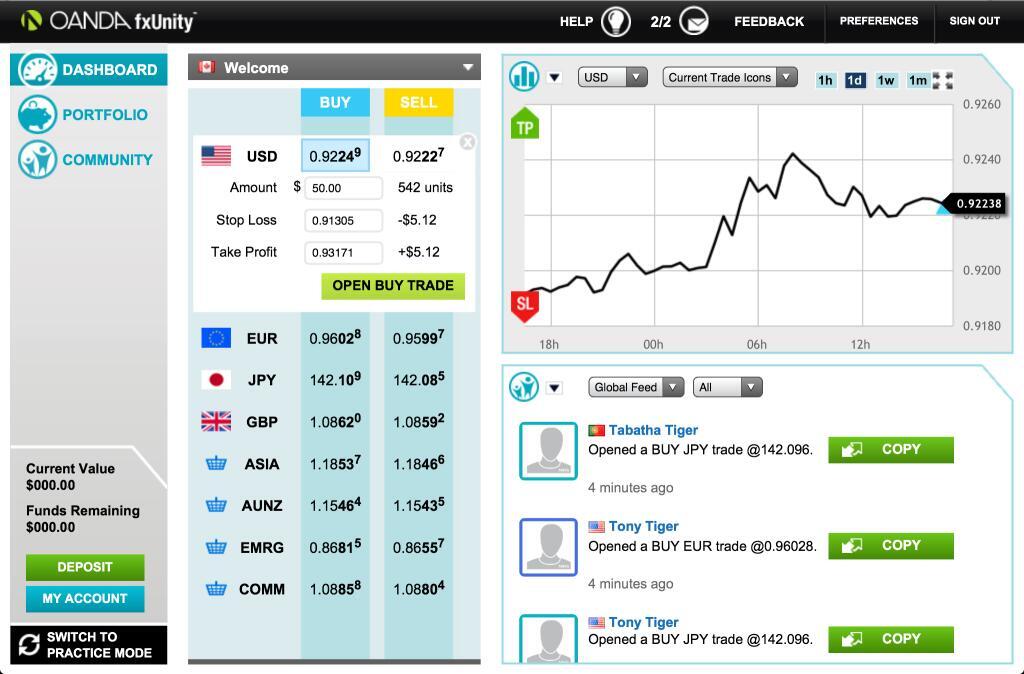 Trading Platforms
OANDA has a decent selection of in-house and third party platforms. Its own proprietary trading is called OANDA Trade, a system equipped with cutting edge technologies that allow fast execution speed, next-generation trading tools, and efficient risk management features. One of the more convenient tools that this platform showcases is its chart trading made available on the desktop version.
With the help of this, clients may easily conduct analyses using personalized charts, highly customizable buttons, market data coverage, and performance instruments. As for its mobile version, convenient trading can be expected as it is wired with price signal notifications. Other features that may come favorable for traders are quality analytics, market analysis, drawing tools, and a one-click interface.
For clients who want to utilize a third-party platform, they may opt in using the MetaTrader 4. However, it only offers the basic version of MT4 since it has no external plug-ins to unlock the platform's full functionality. The absence of such only supports the claim that OANDA heavily prioritizes its own software.
Research and Education
This aspect is largely praised by other industry reviewers as it is operated by four senior analysts. The in-house research team feeds content for MarketPulse, the primary software for trade-related information. Other macroeconomic sub-divisions that may be used for gathering insights are Economic Exposure, Central Bank, and OANDA Video. Moreover, it has a comprehensive rundown of fundamental developments that play essential parts on the overall price movement.
OANDA dedicates a separate section for technical analysis. This division showcases commentaries on Forex, commodities, and indices- all made available in either video or article. More so, this broker is trader-centered that it regularly updates its Forex News, a feature that provides weekly financial report. However, this can only be unlocked for a separate fee.
Conclusion
If we are to consider all the aforementioned specifications, OANDA is inarguably one of the more competitive brokers in the industry. Apart from its authoritative research and education section, it also made its name by providing a responsive customer support. The broker's Help Portal only attests to its illustrious reputation. Setbacks such as the absence of a diversified set of accounts are compensated by its tight regulation, just one of the many reasons why OANDA deserves an investment.