OANDA was co-founded as a tech start-up by Dr. Michael Stumm and Cr. Richard Olsenin 1996. A year later, it was providing free currency exchange rate information on the internet. Since then, it has expanded into a global broker that offers forex and CFDs trading, corporate forex payments, and exchange rates services to investors worldwide.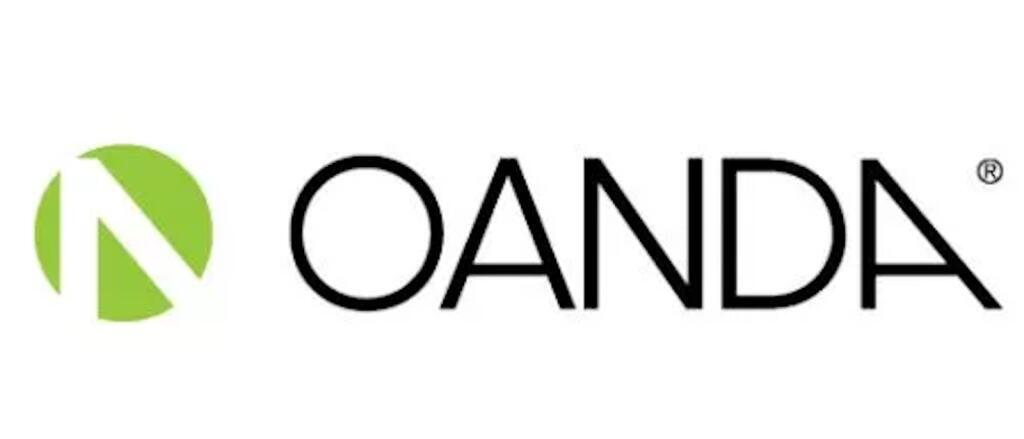 OANDA Background and Security
OANDA is a corporation of brokerage firms operating in multiple jurisdictions. For these reasons, it is regulated by various regulatory agencies, establishing this broker as one of the most trusted in the industry. OANDA Corporation is registered under the Commodity Futures Trading Commission (CFTC) as a Futures Commission Merchant and Retail Foreign EXchange Dealer. It is also a member of the National Futures Association.
OANDA (Canada) Corporation ULC operates under the regulation of the Investment Industry Regulatory Organization of Canada. This regulatory status entails all clients are protected under the Canadian Investor Protection Fund within a specific coverage. Meanwhile, OANDA Europe Limited is a London-based company authorized by the Financial Conduct Authority, one of the most trusted regulatory bodies in Europe.
OANDA Australia Pty Ltd is regulated by the Australian Securities and Investments Commission (ASIC). Its arm in Asia, OANDA Asia Pacific Pte Ltd operates with a Capital Markets Services License from the Monetary Authority of Singapore. This broker also has a subsidiary in Japan, OANDA Japan Co., Ltd.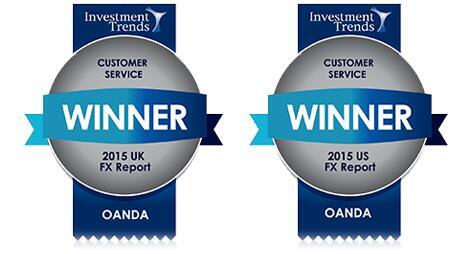 OANDA Review of Services
OANDA is not just any broker that offers trading services. It also provides currency conversion and FX data services to financial institutions, hence its tagline "all things currency."
Trading Platforms
OANDA offers the MetaTrader4 platform as one of its main features. MT4 allows traders to set up automated trading by building algorithms and back-testing strategies. It also offers Expert Advisors for Hedging. This platform has a popular charting feature with nine time frames and 50 built-in indicators. MT4 comes with a Plug-in Technical Analysis that includes automatic chart pattern recognition, automated alerts, intraday market scanning, and pattern quality indicators. For these reasons, it is a top choice for traders worldwide.
Aside from MT4, OANDA offers a CFD & Forex web trading platform and a desktop counterpart for it. These two have similar features and services, except that one is installable and the other is accessed with an internet connection. With either platform, the trader will benefit from advanced charting features, high-grade functionality, customization tool, Technical Analysis, daily news, and market transparency. An added benefit is that all of these features are also available in the mobile version.
CFD & Forex Trading Tools
OANDA offers Advanced Charting, which can be used by the client as the basis of their trades. They can also open positions directly from these charts while making use of OANDA's indicators and drawing tools. This broker also offers an Autochartist-powered Technical Analysis, which aids in identifying market trends through manual assessment or automatic pattern recognition technology. Meanwhile, OANDA's Algo Lab lets traders code, backtest, and deploy their own strategies. Of course, it wouldn't be complete without market news and updates, which are every trader's first source of information and basis for their day-to-day trades. The tools Industry News and Economic Event Overlay do just that.
OANDA Analytical Feature
To further expand on OANDA's Labs, this review will discuss some of the featured tools. For starters, the Volatility Graph allows you to focus on a particular currency pair and track its movements. With this tool, traders can see which asset goes through intense levels of fluctuations over various time periods so they execute short-term trades on it. Another tool, the Correlation Table compares the price movements of one currency pair with another and analyzes each investor's portfolio exposure and risk.
The Currency Strength Heatmap evaluates the percentage change and rank of each currency in comparison with all currencies it trades against. On the other hand, Official Economic Figures give the trader access to over 150 economic figures from the biggest markets in the world. The Candlestick Patterns are a type of indicator that plot the recent currency movements of a particular asset. This helps in identifying trends, support, and resistance. Traders can also see the global forex trading hours and statuses through the tool Market Trading Hours available on OANDA's website and platforms.
OANDA Conclusion
OANDA has interesting features that highlight its difference from other brokerage firms. It does not simply offer services in forex and CFDs trading, but also provides data and information on everything that's related to foreign exchange. It embodies its saying "all things currency" through this approach, earning the trust and confidence of its clients. It has been named as Top Forex Broker by various agencies and organizations throughout the years for a great reason. It has continually improved its services and works its way to providing the best forex and CFDs trading services to its growing client base.