INGOT Forex Broker Overview
If you happen to be interested in exchange-traded funds and are looking for a platform that offers such, there is a high chance that you will come across the broker, INGOT on the internet. With solid and diversified assets, this platform carries a unique trading condition suitable for both novice and advanced traders. Its services are rooted in transparency, security, and convenience, making it one of the best foreign exchange brokerage firms up to date.
Similar to other brokerage firms, this broker has been the subject of negative online reviews. Its name has been tagged as a scam along with other allegations including fraudulent practices. As negative reviews are a common occurrence in the forex industry, it would be unfair to subject their credibility without further assessment. To clarify these issues, it is important to carry out a thorough review of INGOT's legitimacy and functionality. More so, this will also help traders evaluate if this brokerage firm is worthy of investment.
This review centers on INGOT's services, level of security, and features. To know more about this broker, read through the whole review.
Background
INGOT was established back in 2006 with its main office located in Australia. Through its years of service, the company managed to expand its scope in Asia, Middle East, North Africa, and other international trading regions through their leg offices in New Zealand, Switzerland, and Bahrain. Moreover, clients who want to open an account with INGOT are guaranteed a secured and safe trading experience since it is regulated by the Australian Investments and Securities Commission.
This brokerage firm has impressive instruments including:
exchange-traded funds
contract for differences
futures
cryptocurrencies
commodities
high-valued metals
energies
What's interesting about this is it has an exclusive shares and indices condition for clients located in Qatar, Kuwait, United Arab Emirates, Saudi Arabia, and Egypt.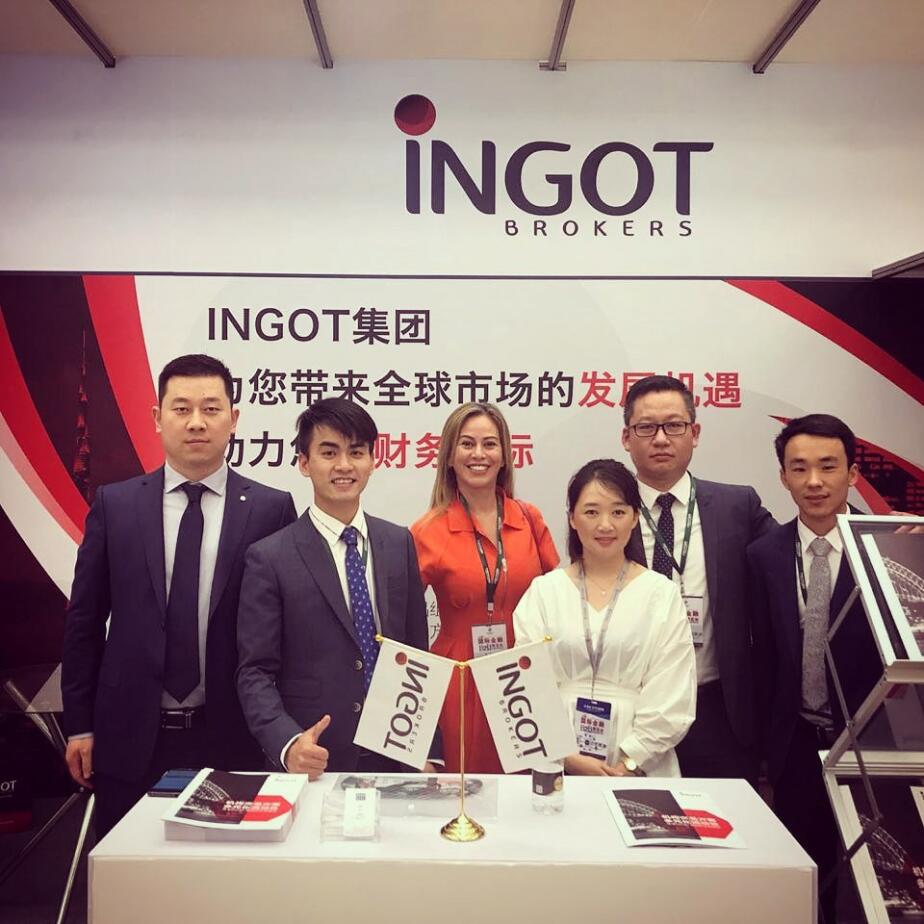 Services and Account Types 
INGOT prioritizes its clients above anything else. This is evident through its efforts of providing a total of 950 instruments, strong trading enforcement, and educational resources. Its system is equipped with optimum multilingual support team and efficient registration process. More so, this is not the typical commercialized business since it also engages in environmental, educational, health-related, and social causes. This had become its unique selling point that led it to garner international awards for their good service.
Reviewing its trading platforms, we can all agree that it is simple and straightforward. It offers the popular MetaTrader 4 that can be upgraded to MetaTrader 5. This guarantees clients nothing but the best trading conditions including comprehensive charts, premium trade management, and a function called Expert Advisors that automatically executes, organizes, and exits trades.
For the account types, clients may pick between MetaTrader 4 and MetaTrader 5 to execute forex, equities, and commodity orders. After deciding, clients may open either the standard type of electronics communication network or the premium version according to their preference and financial capability.
Another interesting offer that you may enjoy is its competitive fees. Its spread starts at 0 according to the kind of instrument you are using. For the leverage, clients are granted a leverage of 1:400 ratio for major pairings and a maximum of 1:200 ECN-based accounts. However, this charges clients with an additional fee once orders exceed the 24-hour timeframe.
Withdrawals and Deposits
You can tell how much this brokerage firm values its clients by providing wide selection of deposit and withdrawal methods. Payments are made available using fiat currencies and can be executed through credit and debit cards, bank wires and transfers, Neteller, and Skrill. This also favors cryptocurrency-based clients as withdrawal and deposit can either be through Bitcoin or Ethereum.
It has no definite deposit fee since it varies according to the type of account the client subscribed in. For standard account, it requires a minimum deposit of $100 while the more expensive options begin at $5000.
Conclusion
Far from how reviews describe INGOT, it is in reality, a decent platform. The brokerage firm has impressive instruments more than enough to increase a trader's margin of profitability. In addition to this, clients will find ease in using the platform since it provides the popular MetaTrader system. See all its interesting features by visiting official site and from there, decide if you want to give this brokerage firm a shot.