IG Markets Forex Broker Overview
If you happen to be in search of a financial broker with a reputable name, IG Markets would be one of the best options. Founded back in 1974, this CFD broker has already established its brand globally. Its main office is located in the United Kingdom and is operating under the Financial Conduct Authority and the Financial Supervisory Authority.
As legitimacy and security are both things to consider when looking for a broker, you would take interest at the level of safety that IG markets prides itself with. Not only does it operate under a tight regulatory body, it also practices transparent disclosure of its financials. More so, its shares are made available through the London Stock Exchange, confirming its market stability.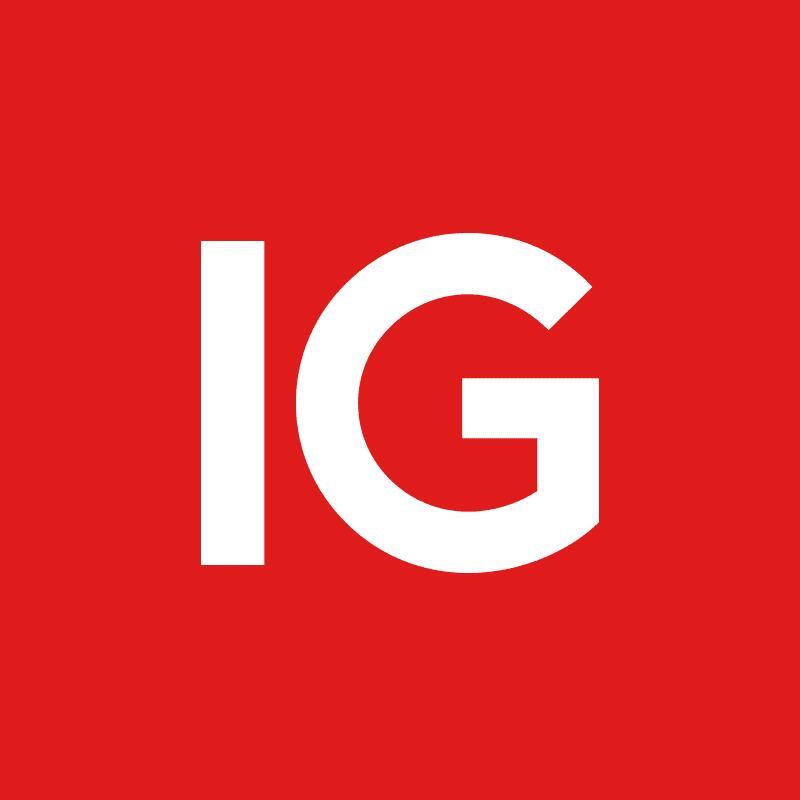 IG Markets' Advantages and Disadvantages
Registration with IG carries advantages. For one, clients are provided with first-class web trading platform equipped with the most favorable features. Its authoritative educational tools contribute heavily to clients' profitability and its diverse deposit and withdrawal methods guarantee efficiency and ease of use.
Also, IG is a powerhouse in terms of asset selection. It boasts of an impressive 17,000 assets across eleven categories. With this broker, clients may add to their portfolio of over 80 currency pairings, 27 commodities, eight altcoin pairings and 10 indices that introduce an entry- to advanced- level experience in trading.
Moreover, IG ensures that clients get the most out of trading by providing over 12,000 CFDs for equities and indices across 26 markets. Also included in the list of excellent tradable assets are options, bonds, and exchange-traded funds.
As all brokers have their setbacks, IG Markets has its own share of disadvantages too. It is known to charge expensive Contract for Difference fees for so little product portfolio. Its poor phone support also contributes to the list of things that badly need improvements.
Account Types
IG Markets likes to keep things simple by providing one standard CFD account. This is mainly because the company prioritizes CFDs as its flagship service. However, clients residing in the United Kingdom are given an option of opening a spread betting account which is devoid of taxes and fees. Both accounts require a minimum deposit of 250 euros or an equivalent amount in other fiat currency.
Despite having strict account options, IG provides traditional non-leveraged products including IG Smart Portfolios, share dealing, ISAs, and SIPPs. Note that the availability of account conversion (standard to professional type) is heavily reliant on which country clients are located. Similarly, leverage rate depends on asset classes and account type.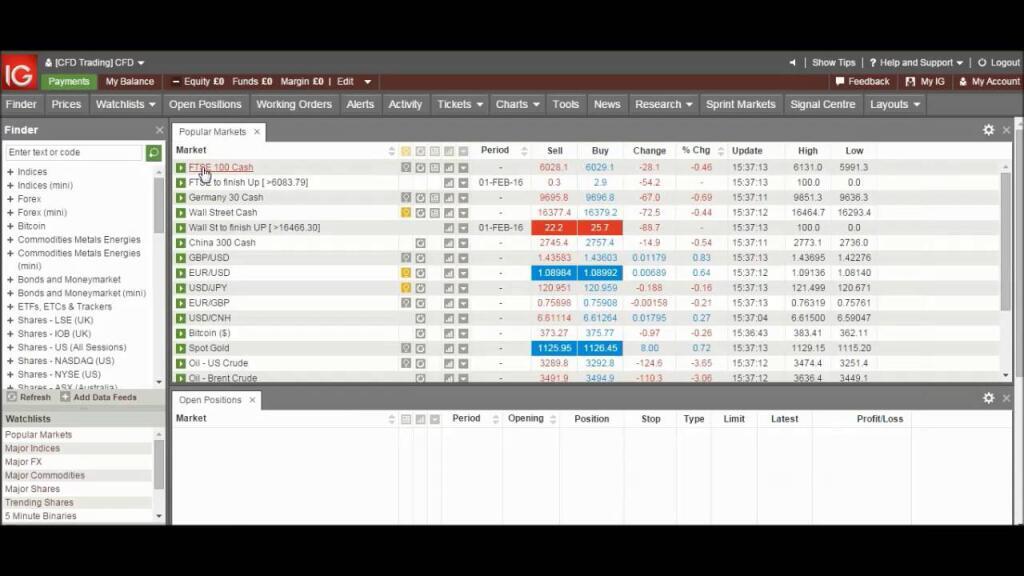 IG Markets' Platforms
WebTrader
This broker offers WebTrader as its primary platform. It is supported both in web and mobile. Some of the platform's salient features are its sleek and minimalist interface, fully modifiable buttons, and extensive charting instruments. There is also a function called IG Live wherein recent economic happenings, analytics, and indicators can be streamed.
The platform's historic 86 million trade volumes with an average speed of 0.014 per second 2018 only attest to its guaranteed speed and optimality. Automated trading can also be utilized through an additional system called ProRealTime. In addition to this, it enables a comprehensive technical analysis with the help of over 100 indicators.
MT4
For clients who want to utilize another platform, the popular MT4 is available. With this, users are equipped with functions that enable full-capacity automated trading. As external plug-ins are necessary to unlock MT4's full functionality, IG provides decent number of add-ons including AutoChartist.
Aside from the availability of AutoChartist, a function called L2 Dealer comes convenient as it provides a straightforward connection to markets. However, it is only activated for a certain period of time since it is considered a premium feature. To elaborate, L2 Dealer is a great tool for profit boost as it enhances liquidity, provides strict order control, and functions under optimum technology. Clearly, it is quite impressive to find a platform equipped with these three core features.
Education
It can be noted that IG has a trader-centered approach. Such is gleaned from its excellent research and authoritative educational materials. If you happen to have visited its official website, you would notice that there is a separate section dedicated for financial-related researches. It is regularly updated as there are trade-related articles uploaded every day.
Another helpful feature is its active line for communication. In an attempt to provide resolutions for clients' queries, IG markets enables different medium including email, SMS, and notification.
Conclusion
Years of experience, impressive asset classes, and generous trading conditions really made IG Markets a force to be reckoned with. It prides itself for having unique technologies, while it ensures that it stands above other competing brokers by providing the most favorable trading experience. While there are features that need development, one would still be compelled to register with IG Markets mainly from its tight level of security. Besides, the number of perks one would get completely outweighs the setbacks that IG Markets has.