FX Open 2021- A Complete Online Brokerage Platform Review
FX Open started as a trading school. In 2005, it was transformed into a global trading company with branches in four different regions. This brokerage company has global customers from all over the world and is one of the most well regarded brokerage platforms in the finance industry at the time of writing.
The organization's offices are on the Caribbean island of Nevis. The platform's introduction of cutting-edge technology, as well as the platform's forward-thinking team, expanded the brand's appeal to its consumers. It provides authentic ECN pricing on the MT4 and MT5 trading platforms, is very easy to use, and reliably delivers a stable and optimized trading experience.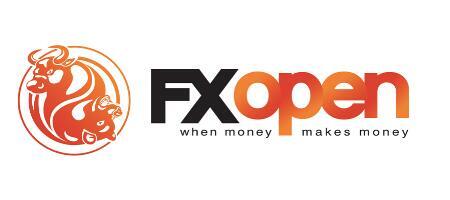 FX Open Trading Platforms
MetaTrader 4- On the highly praised MetaTrader 4, FXOpen was the first to offer ECN and STP trading. This system is known for conducting transactions efficiently and at a fair cost. Furthermore, FXOpen offers a browser version of MT4, which is suitable for Mac users who do not have access to a direct download.
Metatrader 5- The MT4 has been upgraded onto this platform. The trading conditions have been enhanced with the addition of a greater number of charting metrics. MetaQuotes Software has added more timeframes, as well as various testers for multi-currency dealing, hedging, and netting. It also has an economic calendar built in, which gives its clients additional market information.
TickTrader- For clients who do not live in the United Kingdom, FXOpen offers this additional proprietary trading site. It's a modern system that shares many of the same features as MetaTrader. The platform is ideal for both inexperienced and seasoned traders, as it comes with a variety of tools such as technical analysis, a customized interface, one-click trading, and a variety of charting and back-testing instruments that will surely bring profitability to new heights.
FX Open Account Selection
Straight via Processing, Electronic and Communications Network, and Cryptocurrency accounts are available to clients in the United Kingdom. The first category allows you access to a number of financial markets, such as foreign exchange, indices, and energy. The ECN account, on the other hand, provides for a broader variety of instruments, including gold and silver. Finally, the cryptocurrency account is mostly intended for those who want to exchange and invest in virtual currencies.
It's worth noting that one of these three accounts has a $300 deposit, which is unquestionably high by industry standards. The STP does not charge any commissions, but the ECN and Crypto each charge $1.50 and 0.5 percent, respectively.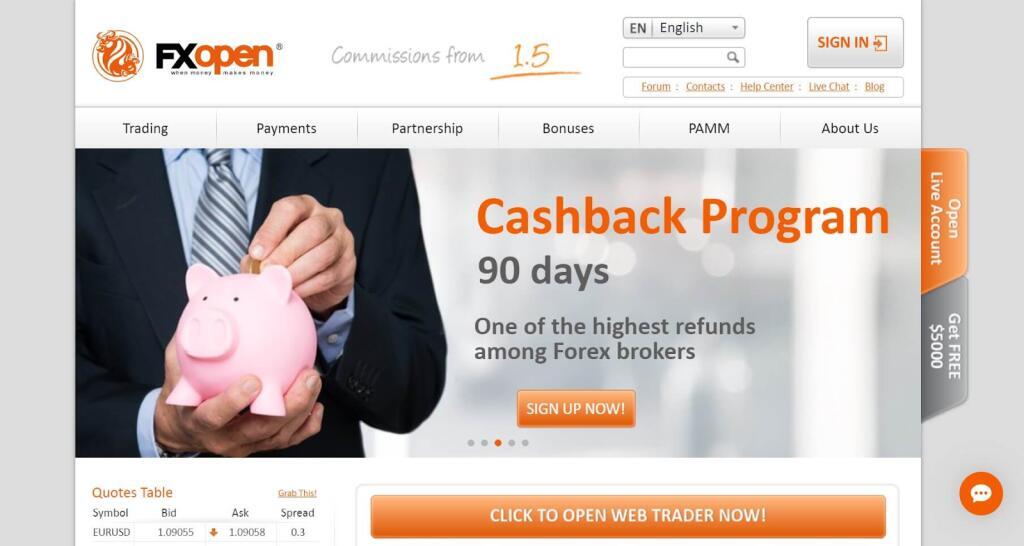 Research and Education
FXOpen publishes research and instructional materials on its blog. Regular analytics are well-presented, with both written and graphed content. Cryptocurrencies have their own section, and the Strategies section has instructional entries.
The absence of Trading Academy, a learning feature that allows for a holistic approach, is one drawback that clients can find unfavorable. FXOpen's main website also streams live news, which is highly useful. FXOpen's overall approach is satisfactory, but it lags behind its competitors and requires significant improvement in this area.
Regulation and Legitimacy
Despite the fact that FX Open is a legal brokerage firm registered in Nevis, it is not controlled by the country's Financial Services Regulatory Commission. It is instead governed by the Financial Commission of Hong Kong.
The Financial Commission is the first of its kind: an independent self-regulatory body and an external dispute resolution (EDR) organization aimed at offering an alternative to conventional Forex broker control. The Financial Commission assists FX Open in avoiding expensive and often ineffective legislation while offering protection to traders. Portfolios are guaranteed up to €20,000 a case, a rate deemed higher than what is implemented by the Cyprus Securities and Exchange Commission's policy. This financial authority has recently gotten a lot of press and publicity as a credible solution to inadequate regulatory standards.
Get Involved
FX Open is one of the investment firms you can consider as decent, convenient, and optimal. It has its own combination of benefits and drawbacks, putting it in the middle category. Although there are several areas that should be improved such as its relatively slow customer support, coverage, and scalability, it is still praised for its trading features, discounts, and high levels of protection. More so, it is backed by multiple industry-related awards making it more reputable. In conclusion, FX Open is always worth investing in because it can raise its clients' profit margins.