FreshForex- A Legitimate Foreign Exchange Brokerage Company
For those who take interest in opening an account with FreshForex, below are the must-read specifications about its functionality, security, and additional features.
FreshForex, a Foreign Exchange and CFD platform, was established in 2004 by a financial firm called Riston Capital Ltd. Currently, majority of the company's operations are executed from its headquarter in Saint Vincent and the Grenadines. While the country is known as a hot spot for offshore brokers, the company is well-regulated by the Center for Regulation in Financial Instruments (CRFIN) and the Commission for Regulation between Financial Market Participants (CRRFMP).
The platform is wired with unique technologies that render trading results far better than industry standards. But what comes as the most laudable among these is the Smart Bridge Technology. With the use of SBT, risks are reduced since the platform is injected with massive liquidity from the world's top providers. More so, traders will surely make the most out of trading with live quotes, getting a relatively fast execution at the best available market price. These, together with the availability of ECN and STP setups are advantageous enough to increase traders' margin of profitability.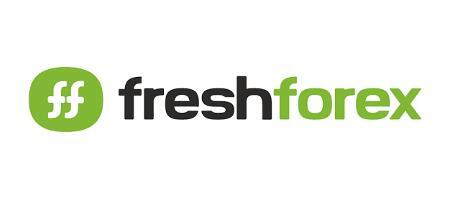 FreshForex Account Selection
There are three types of account that traders may pick from FreshForex's selection. The first one is the Classic account that is suitable for those who do not have experience in trading. It is equipped with over 130 trading tools, while its leverage is quoted at 1:1000. For a minimum deposit of $200, traders will get fixed spreads and a minimum order of 0.01 lots.
For those who are looking for an account that will facilitate active and scalping demands, the Market Pro Account sits on the top of the list. Its conditions are reasonable for $400 since it has floating spreads from 0.9, precise quoting of 5/3 digits, and execution of 0.1 sec. However, clients will not be able to rectify their positions once it is placed since Stop Loss and Take Profit are only available after opening a trade. Similar with the Classic account, orders can be executed under the Market Execution Mode.
As for the conditions offered in the Electronic and Communications Network accounts, there are internal trading spreads, large volumes of liquidity, and a button that allows traders to switch between interbank if necessary. The Swap Free account, on the other hand, comes suitable for investors who utilize long-term strategies. To open this account, traders only need to convert any of the Classic, Market Pro, and ECN accounts through request. Once it was successfully converted, clients are charged with a fixed commission from $5 per lot. Muslim clients are also given an option since this account is designed in compliance with the Sharia Law.
FreshForex Bonuses and Promotions
FreshForex never fails to provide exciting bonuses for its clients. At the time of writing, the broker has multiple promotions to keep its tight market traction. The first one grants a 50% rebate for all the Classic account subscribers. It also has 36% per annum bonus for the client who records the highest profitable interest rate on free funds. One needs to engage in active trading and unlock instruments to receive 36% bonus month on month.
Going to the company's most exciting promotion, clients are given the chance to take home a BMW X6M. Conditions include 100% deposit, with each stage offering 10 consolation prizes. In total, there are 75 prizes given to top 5 winners.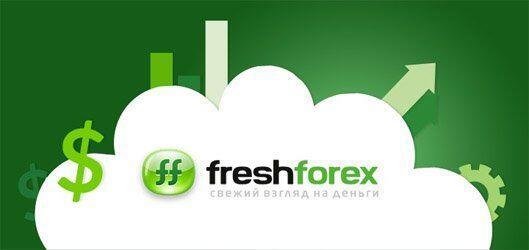 Education and Research
Just like other brokerage firms, FreshForex has its own set of educational and research materials. However, what separates this from the crowd is the quality of its resources. These guides about trading fundamentals and technical know-hows are adequate enough to facilitate trading education. Included in its selection are list of books, interactive instructional sessions, Daily Forex forecasts from industry experts, and Daily Review that renders live information and quotations of currency pairs.
Customer Support
Clients with queries may contact FreshForex's support team through telephone and email. While these two are highly responsive and are enough to render assistance, it also provides a Live Chat feature that facilitates that need of clients in need of immediate resolutions.
Conclusion
If you happen to be in search of a decent brokerage platform with wide selection of accounts, competitive trading conditions, and trader-friendly fees, then FreshForex will come appealing to you. With the advantages brought by its offers, clients are also guaranteed larger margin of profitability through the help of the company's education materials and a highly-responsive customer support. With this, interested parties are recommended to place a sound investment and start trading with FreshForex today.