DIY Financial Advisor: A Simple Solution to Build and Protect Your Wealth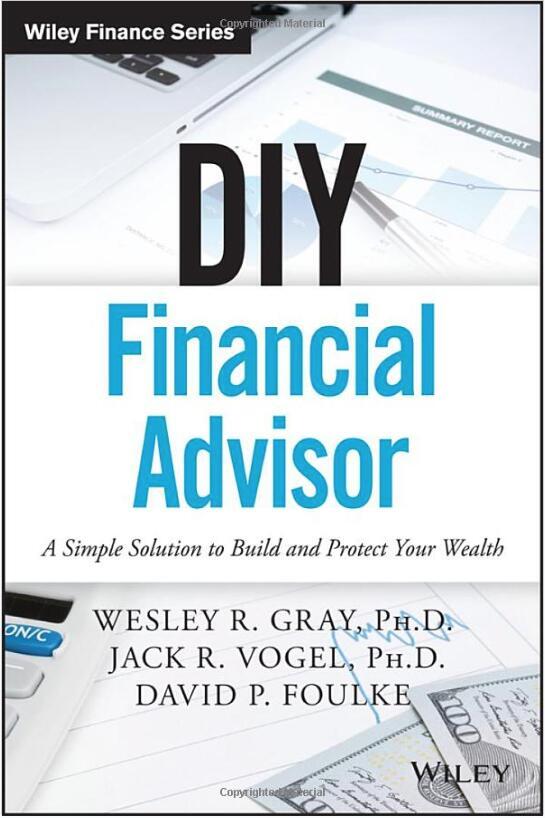 DESCRIPTION
DIY Financial Advisors is a book of numerous research findings collected to testify and reinforce proper ways of handling and managing wealth and finances. Two authors wrote this as a guide book for those who specialize in family offices management. A family office is a business venture operated and led by a group of people related to each other to define. They work with a single aim of honing the wealth that was passed to them. The term family office may appear intimidating as it portrays an ultra-wealthy connotation. However, every family that practices such is called a family office regardless of how much wealth they possess.
In this book, people who practice such will be provided with a systematic process of wealth and financial management, all while imparting knowledge on how to manage the family business. The underlying theme of this is to get rid of psychological noises and to focus on tax and fee management. As these concepts are generally practiced, it appeals to wide strata of families not only to those extra-wealthy ones.
In moments of management errors, we are compelled to resort to experts' guidance automatically. For most discussions presented in the book, its singular theme of refusing to do so will render better results than to go with our common reflex of having one. This book suggests that investors took full command over their ventures and develop adequate knowledge about wealth management. Moreover, this also serves as a learning tool to develop skills and knowledge imperative for portfolio investment. As a summary, the DIY Financial Advisor provides effective solutions that anyone can apply for best management practices.
ABOUT THE AUTHORS
WESLEY R. GRAY– Ph.D., Gray initially worked as a Captain in the United States Marine Corps. After getting his doctoral degree, he functioned as a finance professor at Drexel University. His areas of specialization are entrepreneurship and behavioral finance. Such inclination to both fields drove him to establish and build his consultancy firm called Alpha Architect.
JACK R. VOGEL- He is a co-founder of Alpha Architect, a quantitative asset management and consulting company. He endeavors in academic researches with a deep focus on asset pricing and behavioral finance. He has a background in teaching at Drexel University with Finance and Mathematics as his primary fields.
TABLE OF CONTENTS
Preface
Acknowledgements
Part One– Why You Can Beat the Experts
Chapter 1– Are Experts Trying Too Hard
Chapter 2– Simple Models Typically Beat the Experts
Chapter 3– Experts are Biased and Overconfident
Chapter 4– Experts Tell Us Stories, Not Facts
Part Two– How You Can Beat the Experts
Chapter 5– A Framework for Investment Decisions
Chapter 6– A Simple Asset Allocation Model That Works
Chapter 7– A Simple Risk Management Model That Works
Chapter 8– Simple Security Selection Models That Work
Chapter 9– The Do-It-Yourself (DIY) Solution
Chapter 10– Some Practical Advice
Appendix: Analysis Legend
About the Companion Website
About the Authors
Index