Having been established in 1989, CMC Markets has already proven itself when it comes to providing financial solutions. Not only is it time-tested, it also stands as one of the forerunners in the foreign exchange industry. This claim remains true as it is known to render three core features that constitute an ideal platform- security, legitimacy, and optimality.
If you happen to be in search of a secured trading platform, CMC Markets is an ideal option as it is operated in four tier-1 and two tier-2 jurisdictions. This means that traders are provided with financial services exposed to low level of risks. It is also a registered broker as attested by its enlistment on the London Stock Exchange and its licenses from ASIC, IIROC, MAS, and FCA.
CMC Markets also takes pride in its overall usability, delivering an optimum platform that enables seamless trading experience. More so, its competitive fees, intensive customer support, and advanced research and educational tools make this broker a great platform for investment.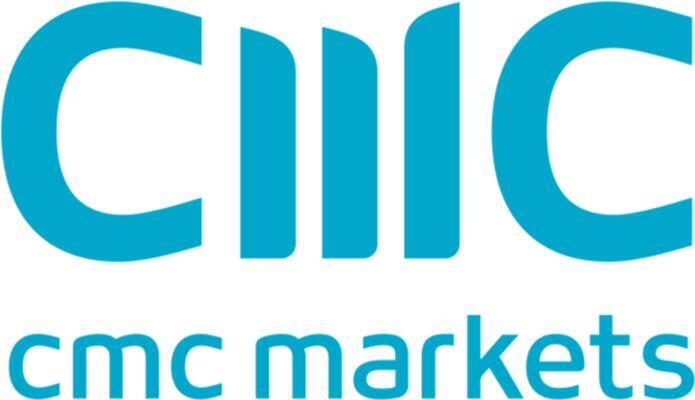 CMC Markets Account Types
This broker offers three live accounts- spread betting account, contract for difference account, and corporate account. What came to be the most interesting thing about this selection is its digitalized function. As it is fully automated, clients are no longer required to deposit a specific amount for account activation. However, opening an account came more taxing as its verification process is stricter than usual.
Subscription to any of the aforementioned accounts will grant clients access to over 9,000 trading instruments including indices, foreign exchange, commodities, virtual coins, shares, and treasuries. Equipped with favorable trading conditions, CMC Markets' commission-free trading stands as probably one of its most impressive offerings.
Trading Platform
CMC Markets has its own proprietary trading platform called Next Generation. Its highly customizable features ensure that clients get a conducive and optimum system capable of increasing margin of profitability. In addition to this, Next Generation stands out from the rest as it boasts of helpful features such as an advanced order panel, comprehensive fee reports, flexible charting, and a sleek interface.
While there are laudable things about Next Generation, it still bears some setback. The absence of Two-Factor Authentication feature exposes accounts to hacking activities. Nevertheless, this is compensated by its registration under different regulatory bodies, securing that transactions are free from any financial discrepancies. For clients wanting to use a third-party platform, MetaTrader 4 is also available.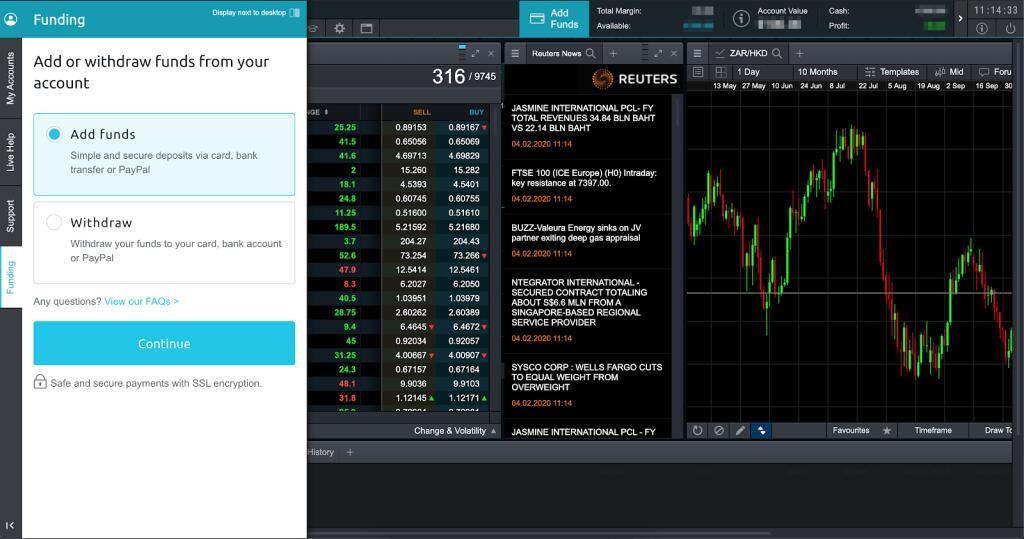 Deposit and Withdrawal
Far from the standard protocol within the industry, CMC Markets' deposit method comes with specific conditions. CFD accounts can be opened through fiat–based payment, while opening a spread betting account is stricter as it only accepts GBP and EUR as payments. This can be executed through bank wires, credit/debit cards, and electronic wallets. Bank wires may take several working days to complete the process, while deposits through credit/debit cards and electronic wallets only take minutes to reflect.
Similar to deposit method, withdrawal does not entail a separate fee. Also, withdrawal can be executed using the same means for depositing. But for clients who want an immediate transaction or had withdrawn through an international bank transfer, they will be charged 15 euros.
Research Tools
CMC Markets is equipped with educational tools that advanced and novice traders may use. These tools are advantageous for thorough technical analyses, while the built-in Reuters news and Morningstar services provide necessary insights for fundamental analysis. Other tools that may provide helpful data are accurate charts, trading reports, webinars, fundamental asset reports, and economic calendar, and glossary.
Customer Support
CMC Markets practices a trader-centered approach by providing reliable and rapid means of support. Live chat, telephone, and email are open for clients' queries and just like its research tools, communication lines are available in different languages.
Though there is an absence of 24/7 support, its services are still helpful. Phone support attends in a speedy manner and all operators provide substantial solutions. With emails, it is answered within the day, and live chats render clear and relevant answers.
Conclusion
Competitive fees, optimum platforms, helpful research tools, secured trading environment, and well-regulated services are things that make CMC markets one of the best brokerage firms. Years of service resulted to a brand that provides not only the best but also the most advantageous trading conditions. While the absence of 2-FA seems disconcerting, this can be disregarded since CMC Markets ensures all transactions are closely monitored and regulated.