Binarium Broker – a Through Review
When looking for a good foreign exchange platform that offers binary options, there is a high chance that you'll come across the Binarium brokerage company. Online results put it next to prominent brokers, and its name came to popularity as one of the leading providers of binary options. What made their platform one of the best is it knows exactly the preferences of traders, be it novice or professional. The secret? Traders developed it for the traders. As that is the case, the platform is optimum enough to facilitate a favorable trading condition.
A click or two on the internet will render reviews about Binarium. However, not everything bears positive feedback since the company is subject to bad reviews. Despite its wide audience, many have taken their sentiments about Binarium's incompetent services. With this review, we are going to do a thorough fact check about this broker. This assessment will help traders decide whether Binarium is worthy of investment or seek a more reliable broker. More so, this feature aims to assess the credibility of this broker while reviewing its overall functionality. Read through this review to find out more.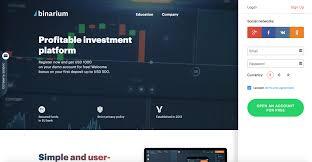 Background
The company was established back in 2012 with its main office located in St. Vincent and the Grenadines. It has a leg office in Cyprus, but the company does not hold any Cyprus Securities Exchange Commission (CySEC) license. Currently, a mobile version of Binarium is not available. However, the absence of such was compensated by the platform's seamless performance on the desktop.
It caters to a global audience, and to deliver its services across different zones, and the company made the platform available in different languages. The only pressing problem that needs immediate attention is the exclusion of the United Kingdom from the list of countries allowed to avail of its services. This has to be prioritized since a huge number of brokers are living in the UK.
Binarium Account Types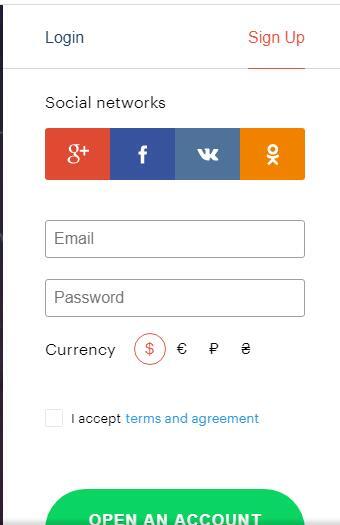 Binarium has a wide account selection. It also subscribed to the generally-practiced trend of granting traders premium features according to deposit levels. More so, a demo account is accessible to anyone who wants to test the waters before choosing from the following:
BASIC ACCOUNT- A minimum deposit of $10 will grant wide asset options, with traders allowed to trade anytime. Using this type of account, withdrawals are executed within five business days. With every deposit, $1000 worth of virtual funds will be reflected in the demo account.
PREMIUM ACCOUNT-A deposit of $500 is required from clients who want to open a premium account. Premium features are provided, including the time-unrestricted method of trading. With withdrawals, orders usually take three business days. And what's more interesting is the deposit bonus after subscription.
BUSINESS ACCOUNT- For a minimum deposit of $5000, you will gain access to a professional consultant. Aside from the features of basic and premium accounts combined, the Business account enables traders to manage their trades using the trading plan development feature.
VIP ACCOUNT- This came to be the flagship of the platform since it grants anyone access to all the Binarium tools and instruments for a deposit of $10,000. This type of account also has a quick withdrawal method as it can be completed immediately after request.
Binarium managed to provide a decent selection of accounts, individually wired to provide a personalized trading experience. Moreover, it also has a wide settlement of trade types, giving a guarantee that traders will experience only the most favorable trading conditions. These are:
High and Low Trades
One-Touch Trades
60-Second Trades
Bonuses and Incentives
Binarium has a large number of subscribers, and it is likely to acquire more clients since they are generous in giving out bonuses and promotions. The very common bonus they give is the amount clients receive after depositing an amount between $30 and $500. It may reach a maximum of $500 according to the amount you deposited.
The bonus commonly doubles the deposited amount. For example, a deposit of $30 will grant traders a tradable amount of $60. Just when a client deposits $500, he or she will receive $1000 up for trading. However, it cannot be immediately encashed so you might want to trade it for a couple of times before withdrawal.
Withdrawal and Deposits
Withdrawals and deposits can be executed through various methods. The easiest way is through debit or credit cards (Visa and Mastercard). Other methods, including bank wires, electronic wallets, and bank transfers, may also be utilized. What appears to be a slight inconvenience is its requirement of $10 to execute deposits. Nevertheless, withdrawals are of decent speed according to what type of account you are using.
The Verdict
Wrapping up, it is safe to say that there is nothing sketchy about Binarium. The services function well enough to provide an optimum experience for both novice and professional traders. It also leaves traders with adequate selections to fully facilitate optimum trading. While the company has yet to develop a mobile application, all its features seem to work properly. Thus, Binarium is a highly-recommended platform that allows a high level of profitability. Make sure to check it out for yourself.