As the name suggests, BDSwiss is a brokerage firm located in Switzerland. It was established back in 2012 with its main office located in Zurich. Its operations are closely monitored by different regulatory bodies including the Financial Services Commission, Mauritius Financial Services Commission, and the National Futures Association in the United States.
Subscription to BDSwiss gives traders the opportunity to trade through contract for difference in over 250 asset classes. In addition to this, clients are also given wide selection of account types, optimum platforms, and authoritative educational materials. These generous offers are mainly the reasons why the company registered a total of 16,000 affiliate accounts. More so, €20 billion worth of trade volume every month made BDSwiss one of the best providers of financial solutions.
BDSwiss Account Types
BDSwiss provides decent options when it comes to account selection. By providing three accounts, clients are able to pick the best type that suits their preferences and trading structure. Below are their specifications.
Classic Account-For a minimum deposit of $100, clients are provided with a minimum spread of 1.5 and commission-free trading. Additional features include 24/5 support, regular analysis, trading academy, webinars and forum, basic access to Autochartist, and limited access to trading signals and indicators.
VIP Account- Clients are required to deposit $3,000 to avail the VIP account. The spread for this account is set to as low as 1.1 and grants a commission-free trading. Also, a larger margin of profitability is ensured since it offers $0 commission in indices, priority services, daily chart analysis, account manager, access to premium trading webinars, Autochartist, and notifications via Telegram.
Raw Account- With this type of account, clients may trade using 0.0 spread with $5 commission. For a minimum deposit of $5000, clients may enjoy features similar to the VIP account. The only difference this account makes is its higher commission rate on indices and foreign exchange.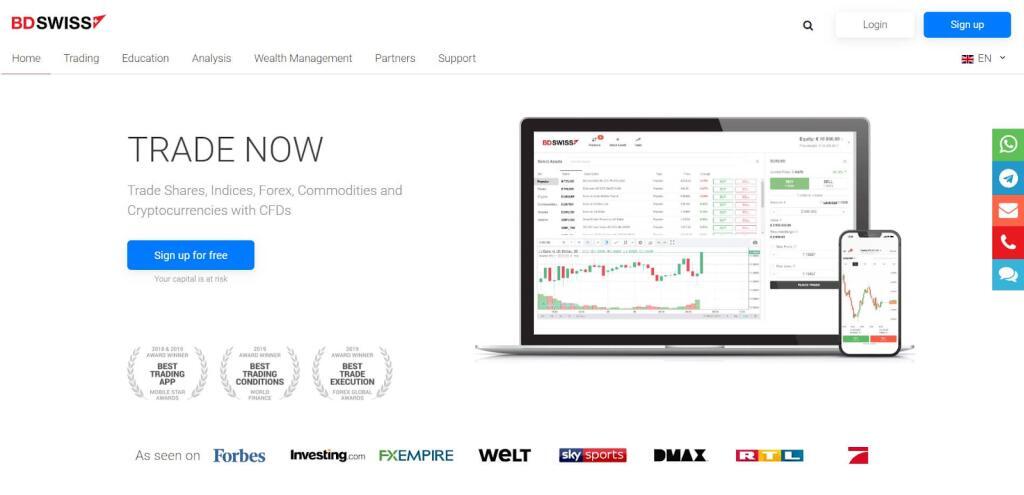 Conditions
One important thing that clients should know before opening an account is its conditions. Prior to registration, one will have to pick between the Swiss site and the European site. As the European site is monitored by tighter securities, it has controlled leverages. This brings higher leverage on the Swiss platform, making it a major advantage for clients. However, both sites do not offer discounts for large trades, giving traders a strict trading structure. Regardless of this, its wide variety of tradable options put both sites at equal levels.
Another condition that may come as a disadvantage is its set prerequisites. To open a demo account, one needs to first open a live account. The primary purpose of the demo account is for clients to check the platform's functionality. With the condition imposed by BDSwiss, the objective of demo accounts becomes senseless.
Additional Features and Services
Mobile Application- The Swiss and the EU versions both offer downloadable mobile application. These two work on various operating systems including Android and iOS. One can simply install the application from the Apple Store or Google Play. This came to be an advantageous offer since it lets users place trades using their own smart phones. What's more interesting is all asset classes are available on the BDSwiss mobile version.
Enhanced Trading Education- Another commendable feature that BDSwiss offers are its interactive seminars. With this, clients are equipped with technical know-hows and other fundamentals about trading. With the provision of such, this broker deserves a sound subscription.
Intensive Level of Security- The system uses high level of encryption to secure accounts. This protects clients' funds from potential hacks and ensures that all transactions are free from financial discrepancies. More so, no third parties can access client data, providing a tight level of security for users.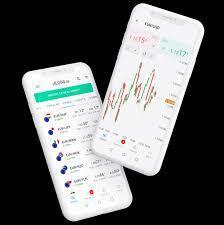 Overall Verdict
BDSwiss continuously impresses its clients by adding more equities and commodities to its list. Its constant expansion provides an avenue for traders as it offers vast selection of asset classes. For retail traders wanting to use higher levels of leverage, they won't be disappointed as the Swiss version offers great margins. Moreover, the Swiss version is more generous than those that operate under ESMA regulations.
Relatively, its platforms are wired with several considerations to provide client satisfaction. With ease of use, convenience, and security as the primary objectives, BDSwiss is able to deliver an optimum system that passes industry-standard requirements. Its authoritative educational scheme also adds to the reasons why BDSwiss is an ideal platform.