Axi 2021 Review- A Reliable Online Trading Platform
Axi, formerly known as AxiTrader, was founded in 2007. It wasn't until 2015 that the site was rebranded into the name it is called to date. During the same year, the company announced a promotional collaboration with Manchester City FC in order to maximize the brand's exposure and success.
AxiCorp has a history of legal charges and court action due to the lack of a Product Warning Document. There were no audited financial accounts, no confirmation engagement with a competent auditor, and no report to the regulator after an internal reform. According to the FMA, AxiCorp was lacking in sufficient programs, processes, and tools. The Australian Securities and Investments Commission had already suspended the company's operating license for failing to follow the organization's rules, adding to the company's precarious reputation.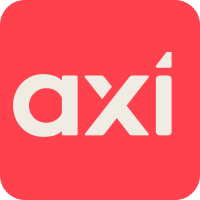 Axi Services
The commission-free Standard account with higher spreads and the commission-based Pro account with raw spreads are the only two categories of accounts offered by Axi. It should be remembered that the former has wider spreads, but anyone looking for the best conditions should open a Pro account. Axi is generous with its leverage, giving clients a 1:500 leverage ratio. This excellent quotation can be traced to Australia's haphazard policy execution.
Both accounts provide clients access to a variety of asset types, enabling them to diversify their portfolios by adding foreign currency, stocks, equities, and cryptocurrencies. However, bear in mind that the selection is minimal and does not allow for cross-asset diversification. It is especially designed for newbie traders in terms of range. Many with more advanced levels of experience, on the other hand, may find this both insufficient and restrictive.
Axi Salient Functions
Axi was able to stay ahead of the competition by incorporating cutting-edge innovations. Clients would undoubtedly get the most out of trading when the website is packed with the right features. It has a number of commendable qualities, including:
AutoChartist- This feature works as a scanner, displaying real-time chart trends and trading opportunities. It also has a real-time stream of news updates, as well as volatility gauging and performance data, among other features. Clients can fine-tune, organize, and tweak their trading strategy with the aid of this external plugin.
VPS Hosting- This is wired into the system to have full exchange automation with no time constraints. ForexVPS, MetaTrader VPS, Commercial Network Services, and BeeksFX are the four outsourced suppliers available to clients. Since this is a different feature, it comes with a monthly charge ranging from $10 to $35, depending on the company one chooses.
PsyQuotation Premium- This functionality is available for free to clients who follow a minimum benchmark. It generates trading signals in the same way as the AutoChartist does. One of its remarkable features is the Order Flow Sentiment Indicator, which is wired with AI-based analysis for significant insights. Moreover, it later introduced features including detailed forecasts and technical analysis in order to provide a comprehensive trading experience.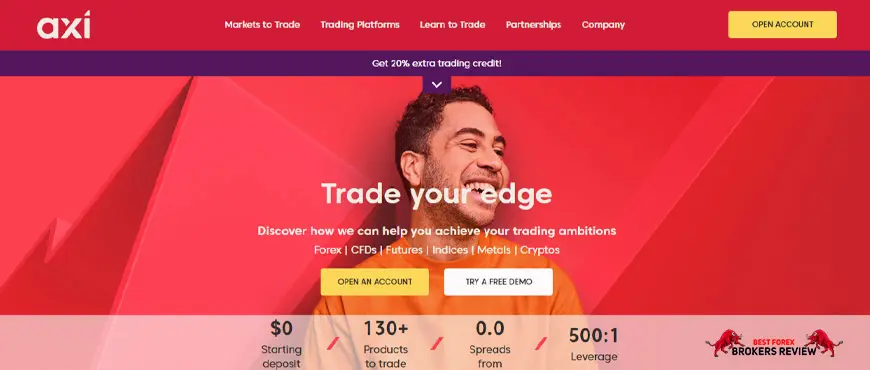 Customer Assistance
Customers should contact Axi for help 24 hours a day, seven days a week. Its contact options were adequate, with e-mail, internet, and live chat as the key methods of communication. Clients' questions are promptly answered thanks to the company's toll-free number and call-back service. Furthermore, the team is capable of delivering reliable responses, and virtually any question is effectively addressed. These are then supplemented by a FAQ segment that addresses the most often asked questions about trading fundamentals.
Trading Research and Education
Axi has a free education center with a selection of basic, intermediate, and advanced subjects for traders of all ages. eBooks, webinars, video guides, and a glossary are all included in the middle. There are tutorials available in 24 different languages. The Axi free instructional course covers a wide variety of subjects relating to investing, including how to position orders, risk management, chart review, and news trading.
Get Involved
Although it has commendable features and terms, Axi Broker's reputation is still in doubt as it has had two licenses revoked by financial authorities. The organization is said to have not yet fixed the problems, which could be discouraging to those looking for a secure investment. Although its trading terms seem to be appealing, interested parties are advised to subscribe to investment companies with a proven track record.